Étudiant·e·s
Agenda
Exposition !Mediengruppe Bitnik (référence Opéra Zurik) @ Super Dakota — 07/11>22/12 http://www.superdakota.com/
Afroféminisme & Arts Numériques @ Bozar — 07/11 https://www.bozar.be/fr/activities/147122-afrofeminisme-arts-numeriques
Guerrilla Girls @ La Centrale https://www.guerrillagirls.com/datebook-archive/2018/11/9/gig-centrale-for-contemporary-art-brussels
Sarah Schulman @ Erg / 17.10 à 11h http://www.erg.be/m/#Actualit%C3%A9s/Sarah_Schulman_%3A_rencontre
Digital non-binaire
Practice shapes tools, tools shape practice
De la majorité
Make Human
Make Human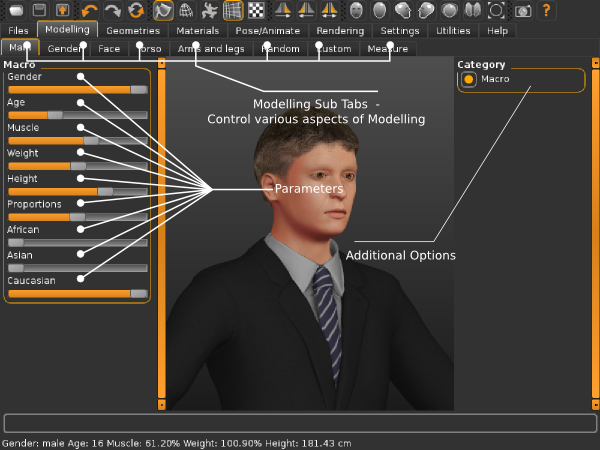 Make Human
Girls and cars
De la minorité
Female extension
http://www.artwarez.org/femext/content/femextEN.html Net Art Generator The technical base of the net.art generator is a PERL script, old but reliable technology. The original version was programmed by Panos Galanis from IAP GmbH, Hamburg, in 2003 after an idea by net.artist Cornelia Sollfrank. With Winnie Soon, the net.art generator has found a skillful new master of creative coding in 2017. https://nag.iap.de/
*buntu
Scribus, mode colorblind
Internet for left-handers, Silvio Lorusso
Occupy the Internet
Philosophie du hacker
Nathalie Magnan — Limites — 19,20' https://vimeo.com/21106869 Exemple : Virginia Woolf — Hack mondain
Tour de table
— pronom de préférence — background — curieu.x.ses
Échauffement binaire
Parlez-vous binaire?
Reclaim the Night Vocabuary
https://reclaimthenightbruxelles.wordpress.com/
— Non binaire — A-genre — Intersexe
Warning : Image de mutilations génitales http://stop.genitalverstuemmelung.org/public/Jones_Scott_Hermaphroditism_1958_1971_x.jpg
Échauffement interface
Archéologie graphique de logiciels
Choisissez un logiciel (libre ou non) et inventoriez les écrans de démarrage, les interfaces graphiques, les images d'exemples officielles…
Pistes de travail
Dorian
(Archéologie : YouTube) Vidéos ASMR illégales Autonomous sensory meridian response
Elie
(Archéologie : Excell) Détournement du site de Sofect
Maxine
(Archéologie : Facebook) Racisme ordinaire (contine à l'école maternelle) - Ouvrir La Voix
Zoé
(Archéologie : Netflix) Straight washing subtitles
Zoé
(Archéologie : —) —
Maxime
(Archéologie : Siri) Vision en négatif, non jugement des choses
Séance 2: analyses d'outils digitaux
Débrief des archéologies graphiques d'objets numériques
Maxime
(Archéologie : SiRi)
Histoire de l'ordinateur, women & queer
Tissage/tricot et informatique
1725: métier à tisser avec ruban perforé
1801: métier Jacquard avec cartes perforées (lecture en boucle, cartes interchangeables)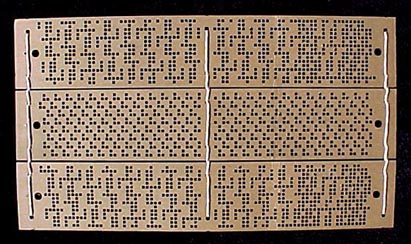 Quand a débuté l'informatique? Quand a été conçu le premier ordinateur?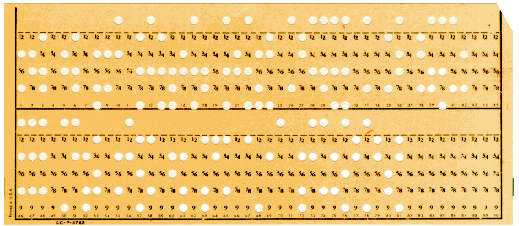 Ada Lovelace (première programmeur/se de l'histoire) et Charles Babbage (hardware), ont utilisé les cartes perforées de Jacquard pour améliorer leur machine, ancêtre de l'ordinateur, 1833/1835 → http://fr.wikipedia.org/wiki/Ada_Lovelace
Premiers ordinateurs en 1941 par Konrad Zuse, et en 1944 par Howard Aiken (hardware) et Captain Grace Murray Hopper (software) (elle a introduit le terme «bug» quand elle a trouvé une mouche morte qui empêchait l'ordinateur de fonctionner)
HONEY DARLING        YOU ARE MY AMOROUS FANCY: MY DEVOTED ADORATION: MY PASSIONATE EAGERNESS. MY AFFECTION YEARNS FOR YOUR DESIRE. YOU ARE MY SWEET LONGING.                                 YOURS AFFECTIONATELY                                           M. U. C.

Alan Turing (Seconde Guerre Mondiale)
Références
(A Queer History of Computing)[http://rhizome.org/editorial/2013/feb/19/queer-computing-1/]
(Chronologie de l'informatique depuis 1642)[http://fr.wikipedia.org/wiki/Chronologie_de_l%27informatique]
Sadie Plant, («The Future Looms, Weaving Women and Cybernetics»)[http://www.arts.rpi.edu/public_html/century/eao12/PlantFutureLooms.pdf], filiations du tissage et de l'informatique
Gendering F/LOSS, Libre Graphics Magazine
http://libregraphicsmag.com/files/libregraphicsmag_2.2_lowquality.pdf
genderblending, session de travail de Constant vzw
http://constantvzw.org/w/?u=http%3A%2F%2Fwww.constantvzw.org%2Fsite%2F-GenderBlending%2C190-.html%3Flang%3Den
GenderBlending was a work session lasting from 11 till 22 November 2014 in Beursschouwburg, inviting body hackers, 3D theorists, game activists, queer designers and software feminists to experiment at the contact zones of gender and technology. Starting from the theoretical and material specifics of gender representations in a digital context, GenderBlending was an opportunity to develop prototypes for modelling digital bodies differently. More specifically, it allowed us to look at the way software conditions social readings and imaginations of gender.
Feminist server summit
http://areyoubeingserved.constantvzw.org/Summit.xhtml
Sorting algorithms
sewing patterns software
Séance 3: Unicodes & projets personnels
Unicodes
Context and the Ballistics of Design, John Haltiwanger et Femke Snelting
JH: But there was something ... we got into a conversation on the mailing list. Somebody, a non-native English speaker was asking about pronouns and gendered pronouns and the proper way of 'pronouning' things. In English we don't have a suitable gender neutral pronoun. So he asked the questions and some guy responded: The proper way to do it, is to use he. It's an invented problem. This whole question is an invented question and there is no such thing as a need for considering any other options besides this. 3 So I wrote back and said: That's not up to you to decide, because if somebody has a problem, than there is a problem. So I kind of naively suggested that we could make a Unicode character, that can stand in, like a typographical element, that does not necessarily have a pronounciation yet. So something that, when you are reading it, you could either say he or she or they and it would be sort of [emergent|dialogic|personalized]. Like delayed political correctness or delayed embraciveness. But, little did I know, that Unicode was not the answer.

FS: Did they tell you that? That Unicode is not the answer?

JH: Well, Arthur actually wrote back 4, and he knows a lot about Unicode and he said:With Unicode you have to prove that it's in use already.In my sense, Unicode was a playground where I could just map whatever values I wanted to be whatever glyph I wanted. Somewhere, in some corner of unused namespace or something. But that's not the way it works. But TeX works like this. So I could always just define a macro that would do this. Hans actually wrote a macro 5 that would basically flip a coin at the beginning of your paper. So whenever you wanted to use the gender neutral, you would just use the macro and then it wouldn't be up to you. It's another way of obfuscating, or pushing the responsibility away from you as an author. It's like ok, well, on this one it was she, the next it was he, or whatever.

FS: So in a way gender doesn't matter anymore?

JH: Right. And then I was just like, that's something we should talk about at the meeting. I guess I sent out something about my thesis and Hans or Taco, they know me, they said that it would great for you to do a presentation of this at the meeting. So that's very much how I ended up there.
Notes d'intentions des pistes de travail - tour de table
écrire
se connecter à ustensile
se choisir un espace
Références
Human Mike Buttler
https://www.youtube.com/watch?v=rYfLZsb9by4
My Fair Lady
https://www.youtube.com/watch?v=MJr9SSJKkII
Accent Elimination
https://vimeo.com/112671144
Weekly Address / Gijs de Heij
http://talent.stimuleringsfonds.nl/2016/names/gijs-de-heij/
Concept d'allié.e.s
Yes Men
(20') https://www.youtube.com/watch?v=DzTWF1jVwH4 (2') https://www.youtube.com/watch?v=eMHMf9y-27w
Séance 4: hackez
# Concept d'allié.e.s

Embarras Tactique
yes men / B.L.O
https://www.youtube.com/watch?v=OVT4T7OR3iQ
http://archive.rhizome.org/artbase/1693/bush.html
yes men otan
http://www.medienkunstnetz.de/works/the-yes-man/ http://www.wipo.int/amc/en/domains/decisions/html/2007/d2007-1478.html
Timopedia
Schtroumpfing, Alexandre Leray
wget -k -O /tmp/o.html https://en.wikipedia.org/wiki/BNP_Paribas && sed -i "s/\w+ing/schtroumpfing/gi" /tmp/o.html
Newstweek, Julian Oliver et Danja Vasiliev
Pagerank navigator, les liens avec le plus petit PageRank sont plus visibles
https://web.archive.org/web/20081209015805/http://www.alexandreleray.com:80/?page=pagerank_navigator&langue=fr&menu=normal
Million short, moteur de recherche
Addendum / Add Art
https://add-art.org/ & http://addendum.kadist.org/
Artzilla
bitnik telephone opera
https://wwwwwwwwwwwwwwwwwwwwww.bitnik.org/o/
Prototypez